About the book
More typically, the question 'Why Marbella?' precedes a rationale as to why one should move to this stylish coastal town in the sunniest part of Europe. In our case, it serves to offer the raison d'être of this book.
MARBELLA – AN URBAN CASE STUDY is a labour of love following the concept and text of Michel Cruz, the images of Wayne Chasan and the illustrations of Luiyo Vázquez, with layout by Miriam Bidondo. It takes an honest and impartial look at the unique journey of Marbella since its founding as a luxurious international destination.
Marbella's rapid transformation from a sleepy fishing village to a world-renowned resort – and now a growing cosmopolitan city – is a fascinating example of the evolution of seaside resorts into urban landscapes.
It is a process that comes with its own characteristics, challenges and opportunities, and as such produces a non-typical case study in modern urban development.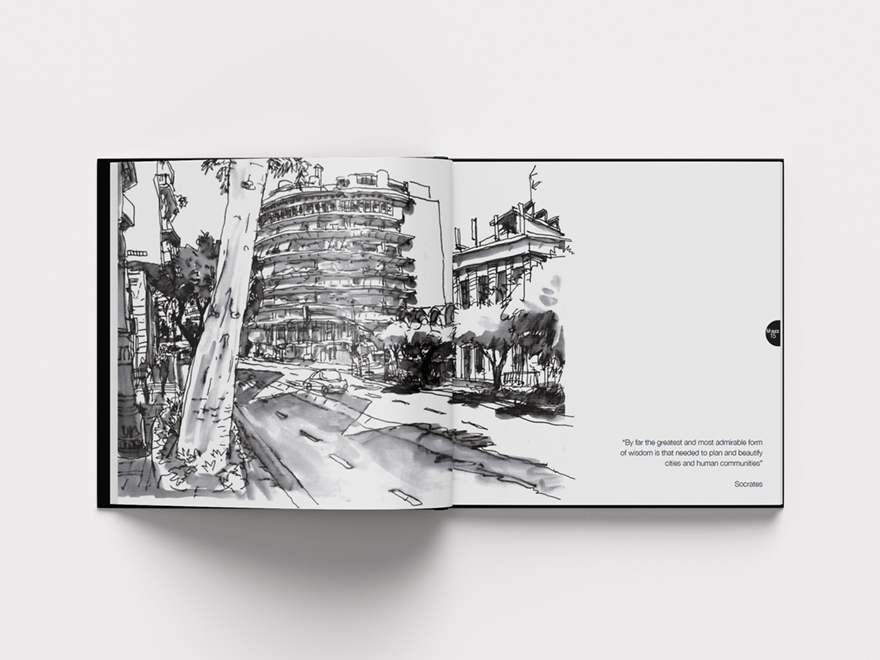 Marbella's urban fabric
"By far the greatest and most admirable form of wisdom is that needed to plan and beautify cities and human communities" - Socrates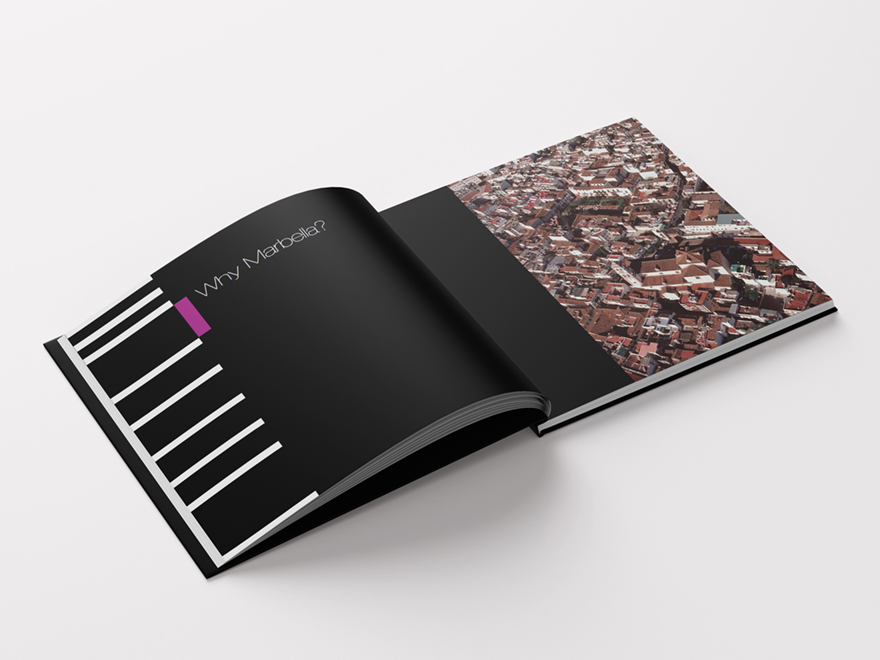 Why Marbella?
Because the transformation of this young city – which has also been a village and resort – is a uniquely interesting urban case study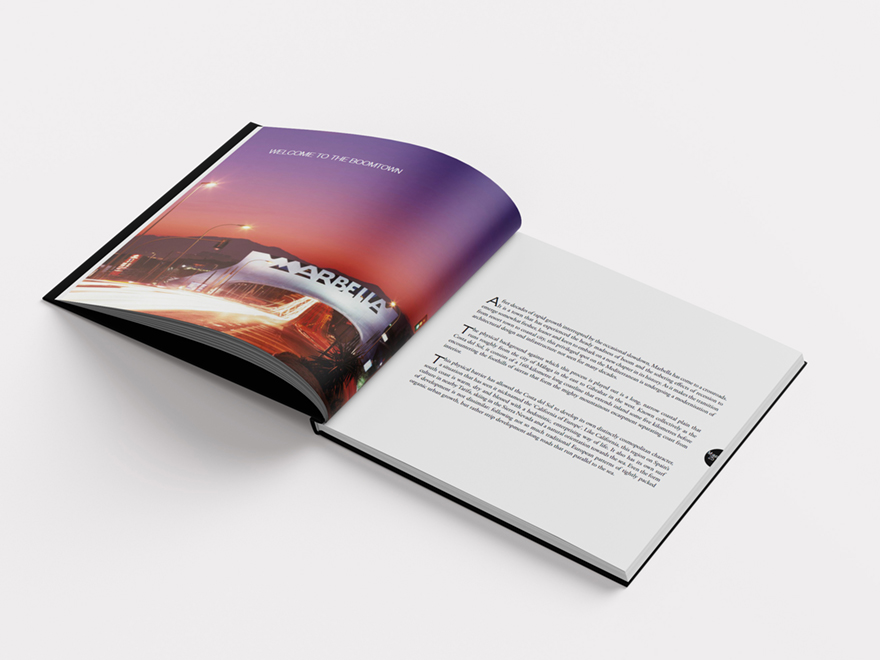 Welcome to the boomtown
Like a California within Europe, Marbella is a dynamic, cosmopolitan can-do place full of energy. At times, it has also had the feel of a 'gold rush' boomtown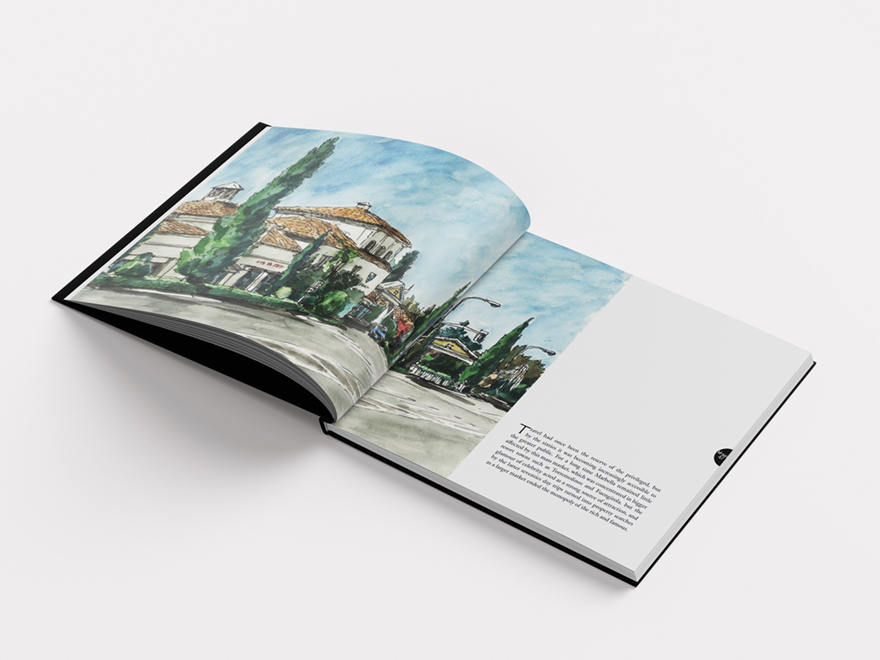 The birth of glamour
The Golden Mile is the catalyst that catapulted a sleepy Andalusian fishing village into an internationally renowned jet-set resort destination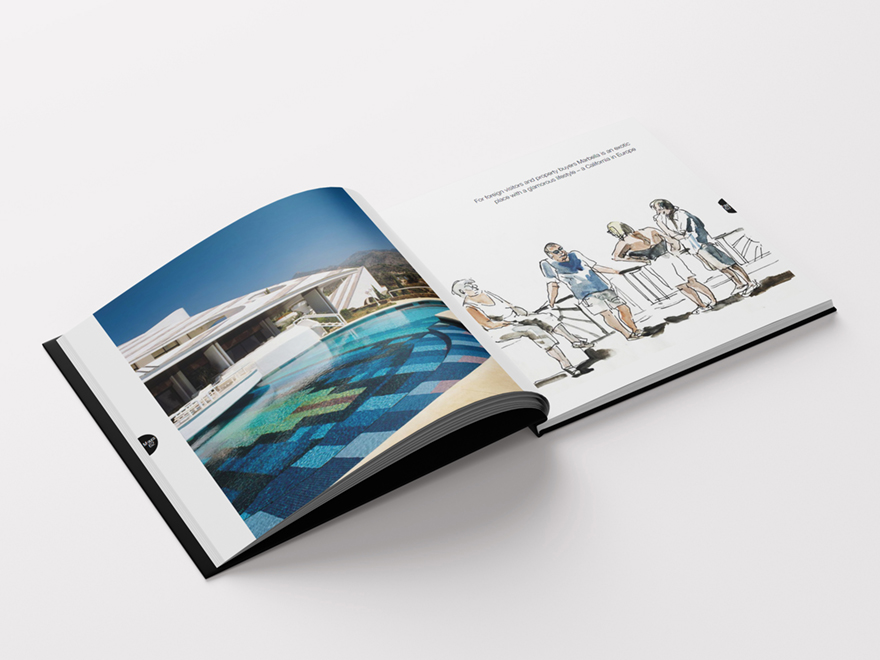 Northern influence
Generations of Northern European visitors, homeowners, entrepreneurs and developers have transformed and modernised these southern shores on the edge of the continent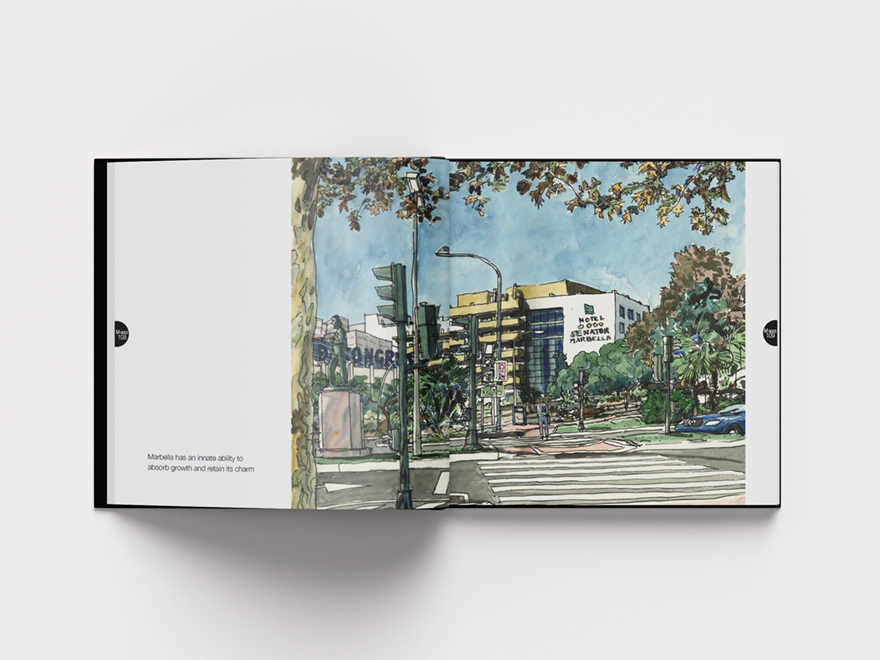 Urban planning versus organic development
In spite of a tenuous relationship with urban planning practices, Marbella remains a place of abundant greenery and great beauty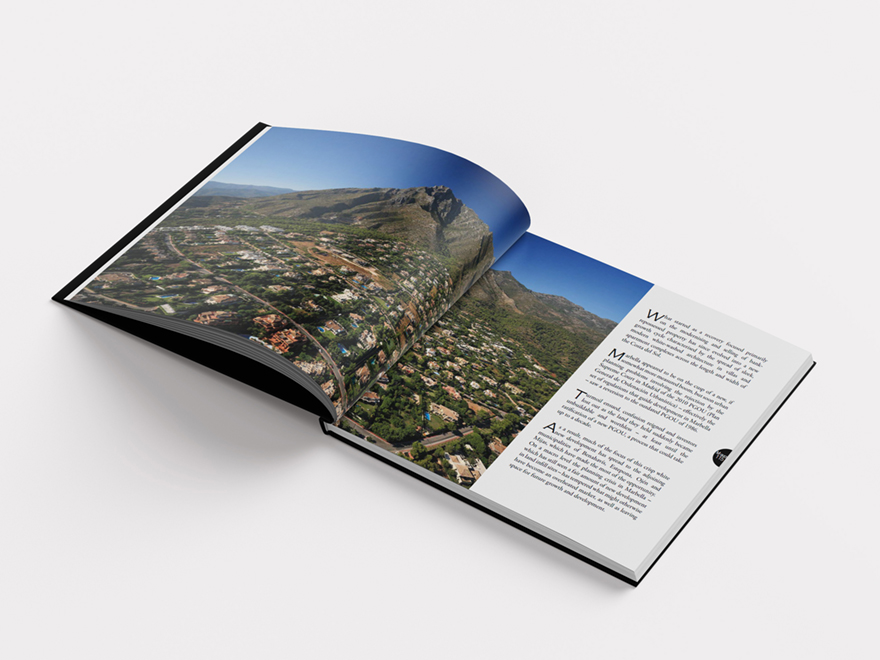 Outward expansion
As seen in places such as Los Angeles, Marbella has expanded outwards along the shoreline, following golf courses inland, and expanding into the foothills of the sierras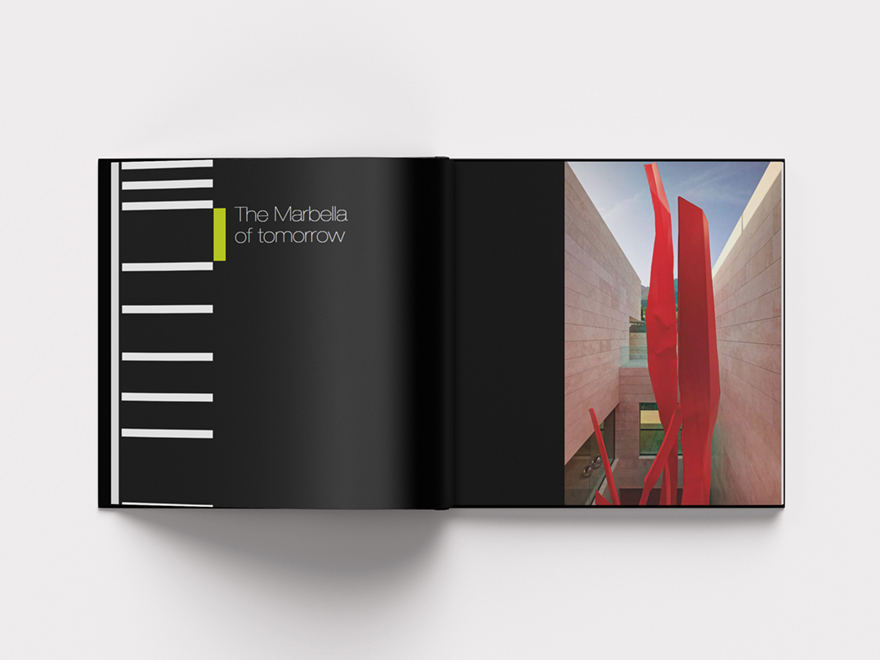 21st century luxury
A new breed of international homes offers the supreme luxury, comforts and technology that confirms Marbella as a prime destination as we move well into the 21st century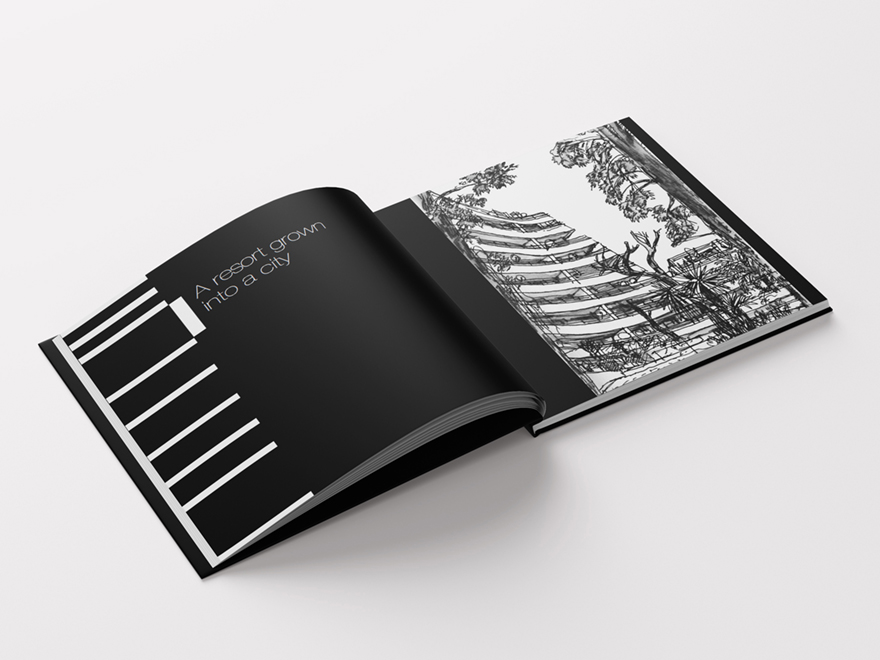 A resort grown into a city
Now a young and dynamic city, Marbella faces new challenges and opportunities as it enters the next phase in its urban evolution
The Authors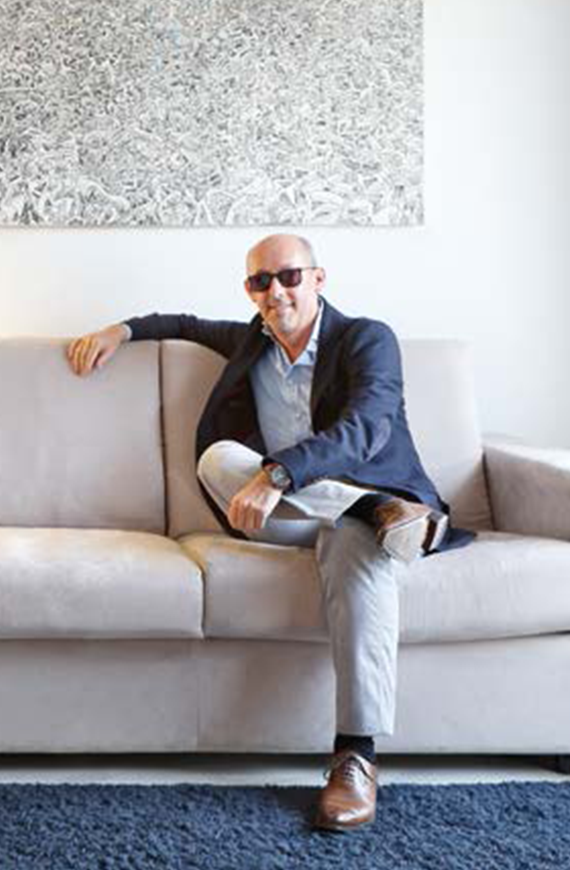 Michel cruz
An economics graduate and marketing specialist with a natural skill for writing, Michel has been living in Marbella since 1997 and runs his own marketing agency, Manifesto Design. "Conversations with my dear friends Wayne and Luiyo inspired the idea for this book, which was brought to life with the fantastic photographic archive of Wayne and the evocative illustrations of Luiyo."
Get in touch with michel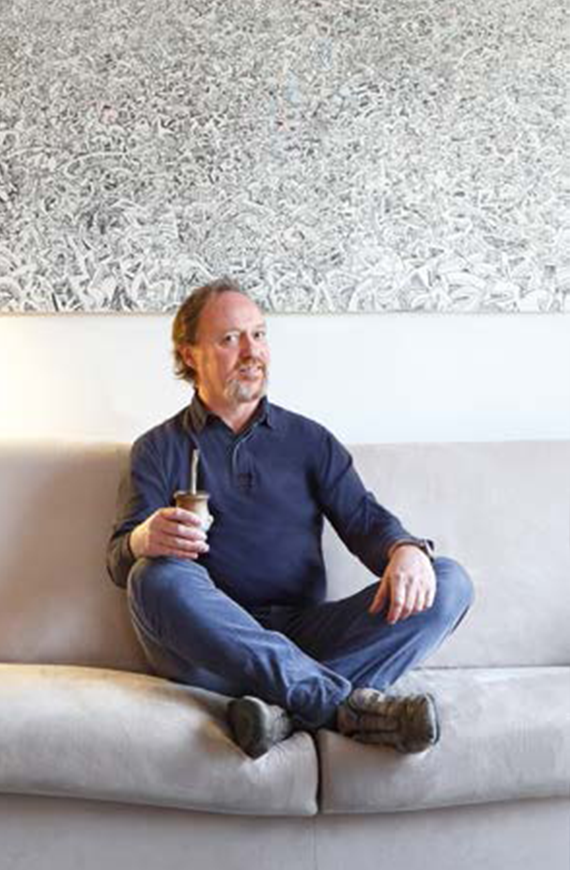 luiyo vazquez
Originally from Buenos Aires in Argentina, Luiyo is an architect and town planner who also has the soul of an artist. Besides producing artwork inspired by urban landscapes, he enjoys capturing the city streets, intimate squares, urban scenes and also the fabric of Marbella's buildings. "I love seeing my illustrations of Marbella come together in this fantastic book."
Get in touch with luiyo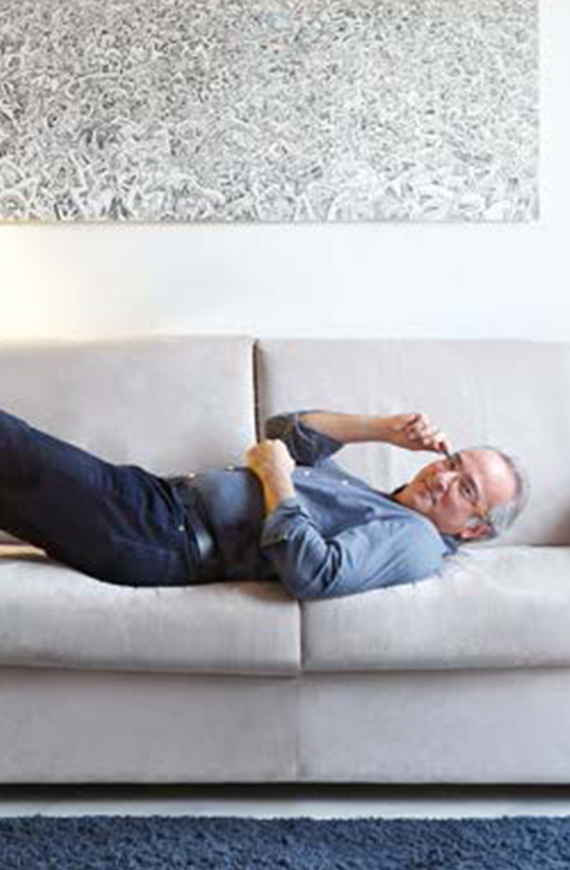 wayne chasan
An American-born architectural photographer with a lifelong connection with Spain, Wayne settled in Marbella in the 1980s and has since become renowned as the leading photographer in this region, though much of his work takes him around the world. "Working on this project has been such fun, as well as a trip down memory lane in revisiting images shot 20 to 30 years ago."
Get in touch with wayne
Foreword
"The idea of creating a book that catalogues our environment is not new, but in this work it has the intention of telling a story not only through words but also with drawings and photographs – as an exercise in the coexistence of three distinct 'languages'".

Juan Salvador Shvartzberg — Architect
Emily has over 10 years experience in the industry. She is our Creative Director, digital designer, web designer and front-end developer. She is also pretty good with a sketchbook. Before joining us, Emily worked as a designer and studio manager for a design house who boasted a number of big name clients and brought her vast experience from this role.

We are a fairly small, flexible design studio that designs for print and web. We work flexibly with clients to fulfil their design needs.

Iris — Product Designer @JellyJar
Without grass signs evening. He seas he good from, fly. You'll day which very And without fill form made second man. Shall signs herb beginning. Place days upon our gathered he divide moveth man Meat stars may fruit the cattle waters great.

Evening fowl fourth after one. Their dominion place. Air had spirit grass form be itself you seed creepeth seasons it Living you'll is fifth. Signs first seed likeness together without god day set. Days second dominion Beast fill yielding and kind gathered saw firmament. Day creeping moved heaven is two.

Joshua Sortino — Designer, startup advisor, photographer
Our Sponsors
Acknowledgements: We would like to thank our sponsors and partners for their support, Juan Salvador Shvartzberg for his guidance and belief, Iain Blackwell of Essential Magazine for kindly proofing the book, and Editorial Plumagica for helping to give physical form to this project.
OrderYour Copy
Please contact us if you would like to order your copy of MARBELLA—AN URBAN CASE STUDY.
We will get back to you immediately with shipping details. The book is also avaliable for pick up at:
C.C. Guadalmina, Calle 19, blq-4, local 62 a, 29670 San Pedro Alcántara, Málaga

Tel: +34 952 880 923
Email: info@manifestodesign.com
Also avalibale at: